Occasionally you will need to give permissions for your screen to be recorded when testing(specifically with Proctorio).  If you run into an issue and are using a Mac please check the below settings.
Open System Preferences by clicking the Apple Icon and selecting System Preferences.   
Click the Security & Privacy icon.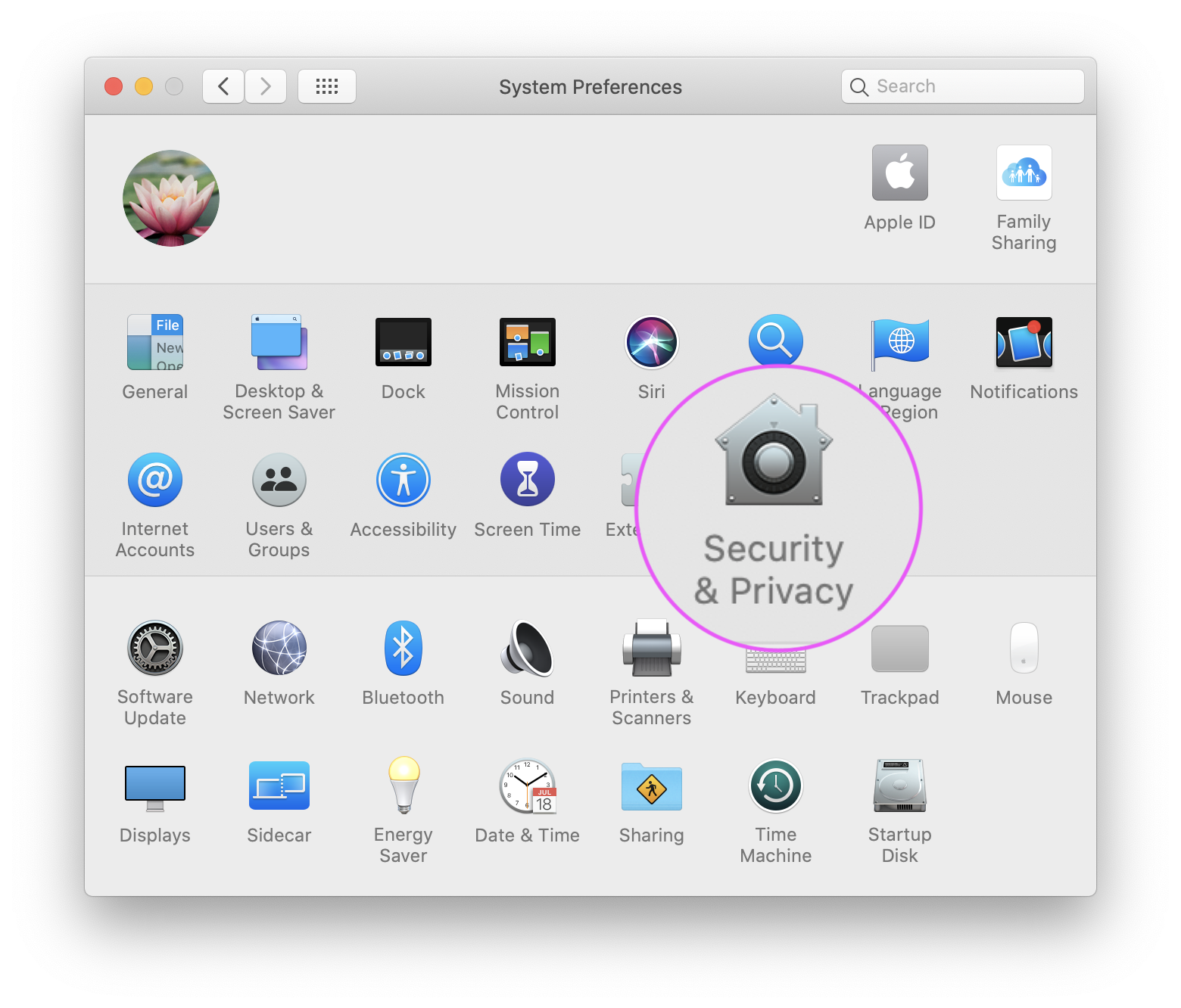 On the left, scroll down and click Screen Recording. 
Click the checkbox next to the browser you're using - either Chrome or Firefox should be in the list.
Note:  You may have to click to lock in the lower left in order to check the box.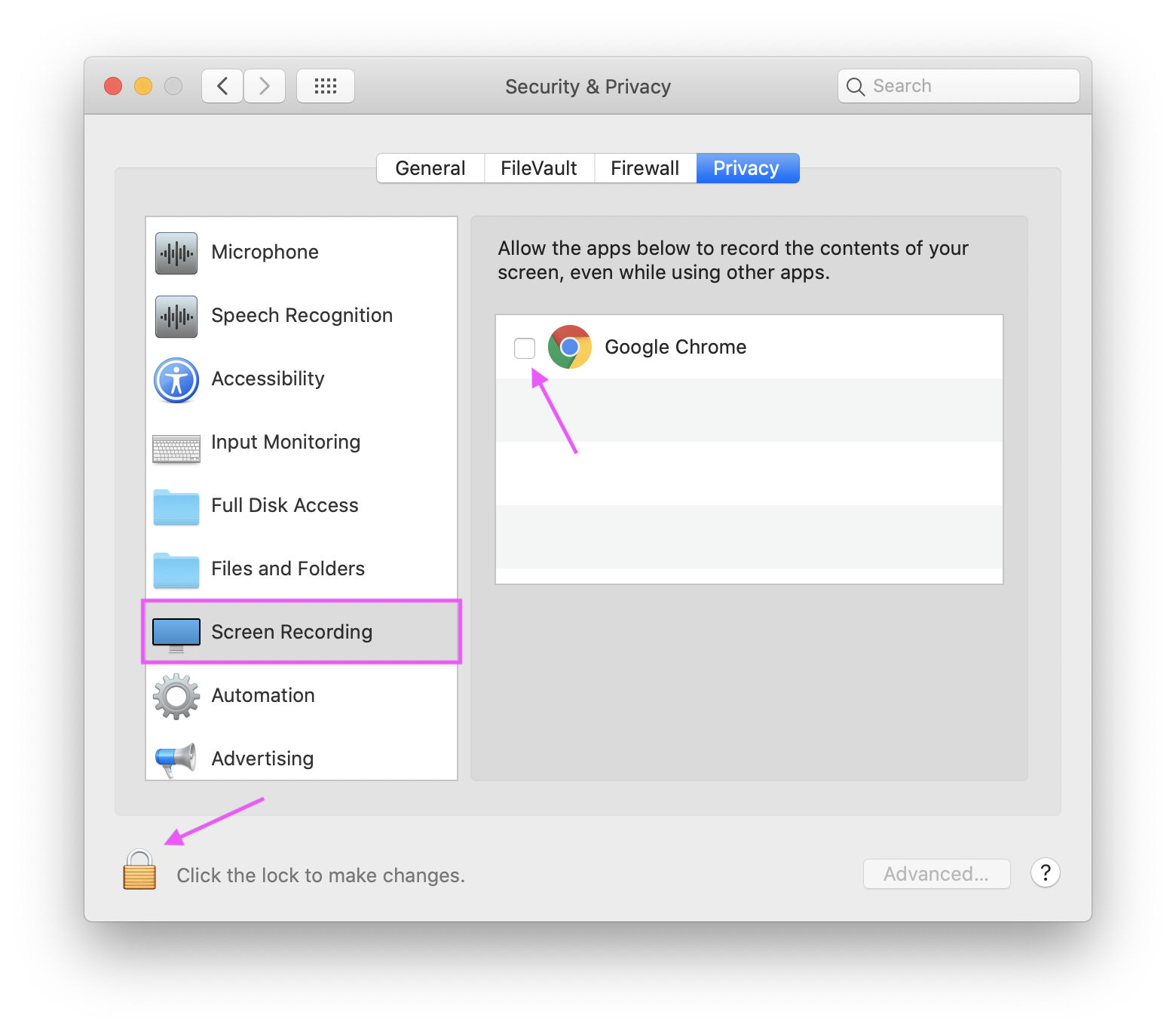 When prompted, click Quit Now. The change will not take effect and you will not be able to share your screen until you quit and restart your browser.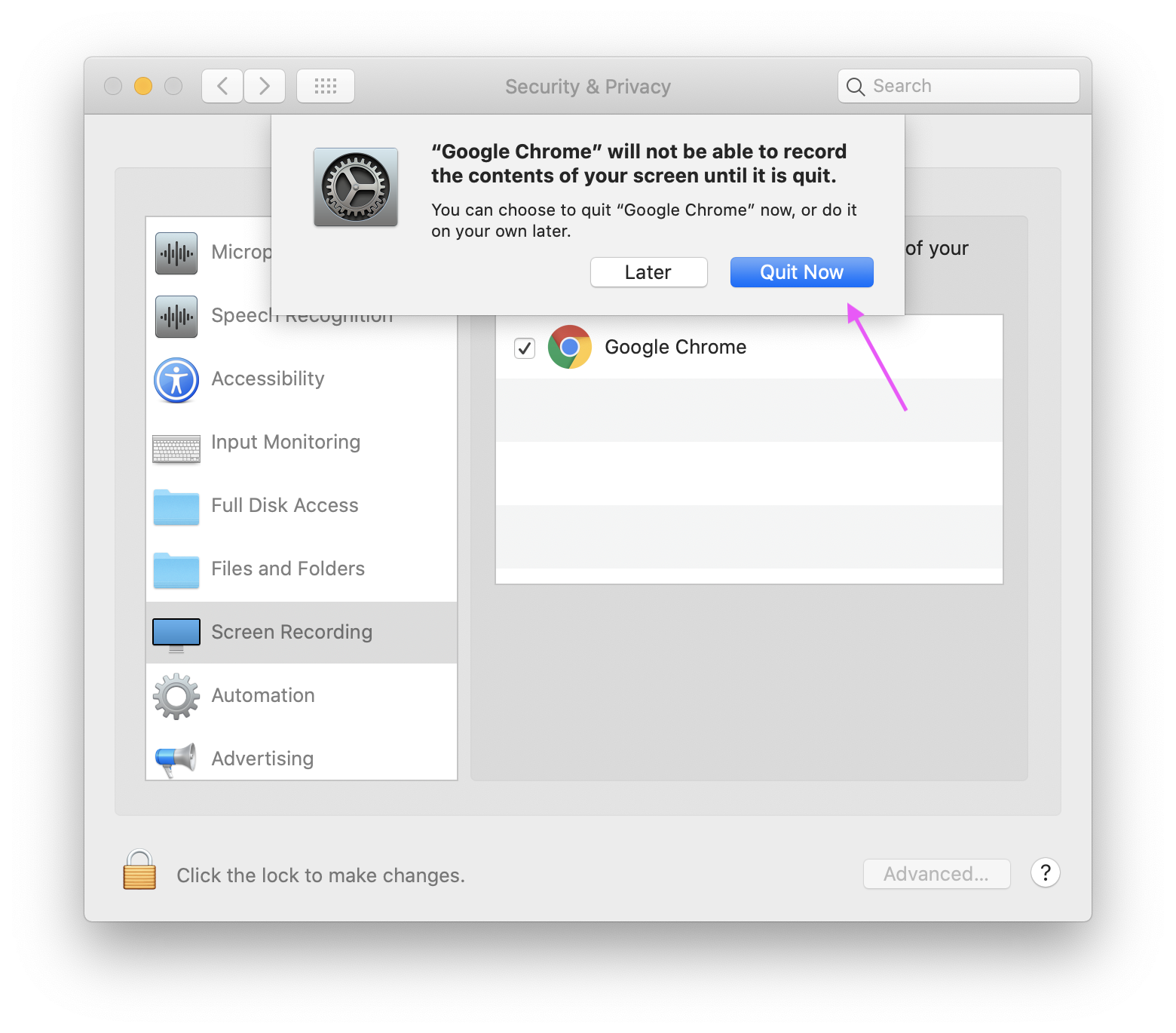 Reopen the browser and proceed to the test.